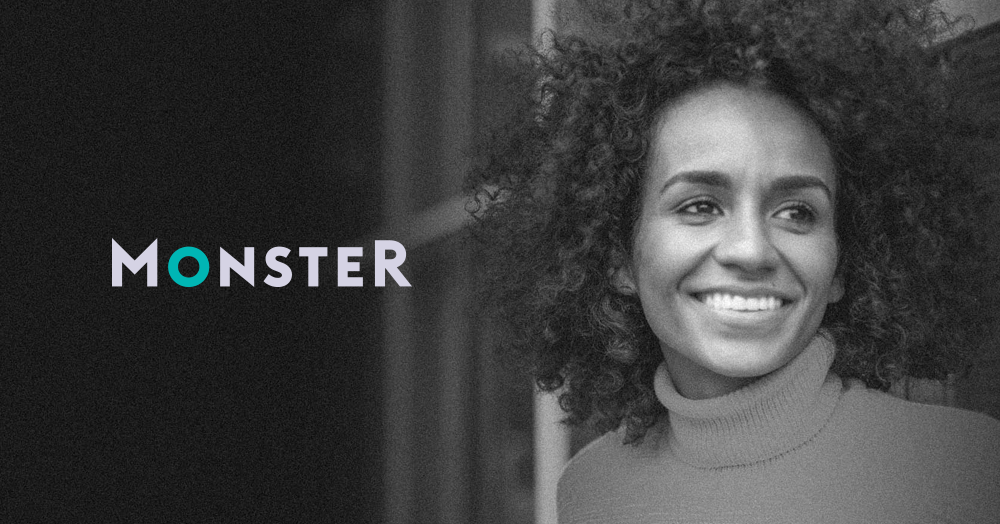 Start/Stop image slider
Technology Finance & Operations Senior Analyst
The primary role of the Senior Financial Analyst is to support Monster's Technology Finance and Technology Operations functions and this individual will report into Monster's Head of Finance and Strategic Initiatives for Technology & Product.
This is a hybrid role suitable for candidates with both FP&A and Technology Operations/Sourcing experience. In lieu of technology operations/sourcing experience, candidates with an FP&A background focused on the Technology function of a company will be considered. Other attributes of desired candidates include those who thrive in a fast-paced and dynamic environment and possess a clear customer and operations focus. Successful candidates are capable of high-level strategic thinking (seeing the "bigger picture") while simultaneously being able to dive into granular details -- all through a quantitative, financial lens.
Responsibilities
Help define procurement best practices and enforce the subsequent adherence to these policies, with a focus on third party hardware (e.g., datacenter related equipment), software and service (e.g., 3rd party labor) providers
Conduct financial analysis ensuring optimal decision making for buying goods and services
Participate in the review and potentially the negotiation of vendor agreements
Support key service stakeholders in Global Procurement, PMO, Accounting, Accounts Payables by providing data, information and developing operational processes relating to Procurement activities
Support FP&A and Technology & Product leadership on projects to lower the operating expenses of Monster's Technology & Product organization (primarily focused on spend with third parties providers of software, data or personnel)
Engage in and contribute to the monthly and annual planning process; taking ownership of, understanding, and validating the rationale for forecasts of revenue and costs; being able to explain variances to previously communicated forecasts; preparing and presenting monthly finance review presentations to the Senior Finance Leadership team
Own and manage data within financial systems and in Excel and PowerPoint
Prepare timely and accurate financial and operational information and analysis
Work on process improvements within the organization to drive growth and profitability
Create reports and dashboards to track various KPIs
Participate in ad hoc projects for the Senior Financial Leadership team
Job Requirements
Bachelor's degree, preferably with a focus on finance or accounting, or with relevant coursework in these disciplines
4-7 years of experience, including
at least 3 years of finance experience AND at least 2 years of technology operations and technology sourcing experience, OR
candidates with at least 4 years of finance experience including at least 2 years of finance experience focused on the Technology operations of a company will also be considered
Strong working knowledge of Excel and PowerPoint is required
Hyperion or financial planning and analysis system knowledge is important
Ability to pivot across multiple projects
Strong organizational skills
Strong communication skills (both written and verbal)
Continuous appetite to learn and absorb more work
Results-orientated with a strong work ethic and a solutions-focused mindset
The ability to be a self-starter and strategic problem solver
The ability to utilize detailed financial analyses and high-level pattern recognition
The ability to work well in a cross-functional environment
About Monster
Monster is a digital media and software company within the online job posting and HR technology industries. Monster is headquartered in Weston, MA, but has a global staff of ~1,500. It is a wholly-owned, but autonomous subsidiary of Randstad. Randstad is a global leader in the HR services and technology industry, with more than $25B in annual revenue.
Accessibility Accommodation
Monster is committed to fostering an inclusive work environment through a culture of diversity, equity, safety, and belonging. Our goal is to make work a happy and productive place for all through transparency and accountability at all levels of our organization.
If there's an accommodation you need or prefer as part of your application, or if you have some feedback for us on ways we can make our process more accessible for all, please send us an email at talentacquisition@monster.com or call 1-800-MONSTER and let us know how we can help!
Please do not direct any general employment related questions to this email and/or phone number. Please note that only those inquiries concerning a request for reasonable accommodations will be responded to from this email address and/or phone number.
Monster is an Equal Opportunity and Affirmative Action Employer committed to creating a diverse environment. Qualified applicants will be considered for employment regardless of Race, Religion, Color, National Origin, Citizenship, Sex, Sexual Orientation, Gender Identity, Age, Disability, Ancestry, Veteran Status, Genetic Information, Service in the Uniformed Services or any other classification protected by law.
*Salary range for this position: $93,000 - $139,600
Pay offered to a successful candidate will be based on several factors including the candidate's education, work experience, work location, specific job duties, certifications, etc. Based on eligibility, a successful candidate's total compensation may include a variable pay plan including bonus(es) and/or commission(s). In setting compensation, Monster complies with all local wage and hour laws.
In addition, Monster offers rich learning & development opportunities, a 401(k) plan, a stock purchase plan, and comprehensive medical, dental, vision, disability, and life insurance to uniquely fit your needs. Monster also focuses on overall wellbeing with our wellness program, 21 paid days off, 5 paid sick days, and 14 paid holidays throughout the calendar year.
You searched and didn't find the right fit?
No problem. Join our talent community to stay connected.
SEND US YOUR RESUME