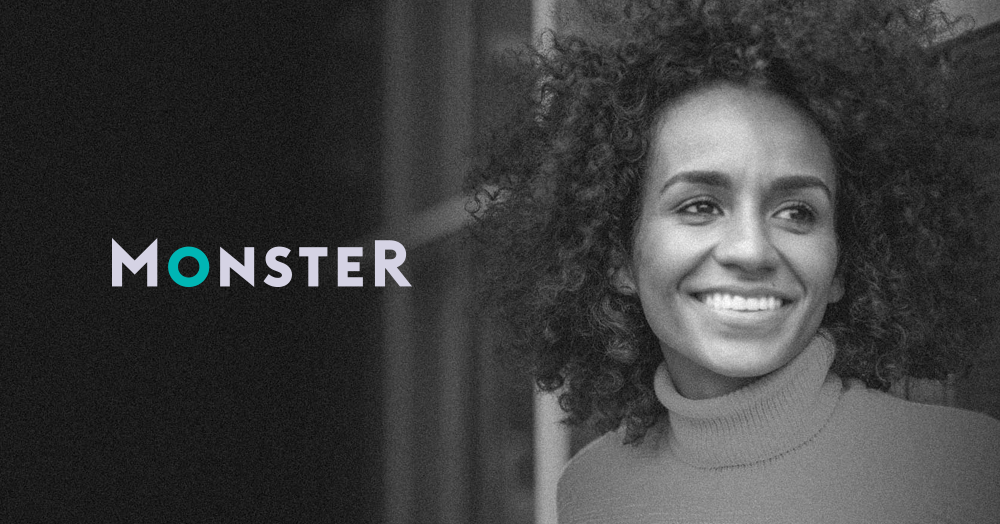 Start/Stop image slider
Business Analyst- Customer Site (Columbus, Ohio) 
Own the product! 
Seeking a customer-focused problem solver and team member, to partner with our customer, and to create a bond with the internal cross functional teams for maintaining and "solutioning" for our client's custom online suite of products. Monster Worldwide Government Solutions team is looking for Business Analyst who LOVES working with clients and helping them navigate their online recruiting systems and business process challenges. This is a great opportunity to join the leader in online recruitment solutions and help our government client be successful in candidate and employee management, where you will help increase customer satisfaction through continuous improvement and delivery of quality products and services. We are committed to helping our customer manage their online assets/properties, plan for changes, to attract, assess and hire the best candidates for their employers, and measure the effectiveness of HR efforts. A great candidate for this role should be dependable, adaptable and possess the ability to change priorities as the work day demands while continuing to meet goals and deadlines. Candidates must be able to obtain an NACI (US Government National Agency Check and Inquiries) clearance. 
Primary Duties & Responsibilities: 
Serve as primary, onsite customer contact and manages overall company customer interface relationships for defined scope(s) of work to ensure responsiveness to customer needs and effective professional conduct. The candidate must be able to be at the customer site daily to effectively support the customer. 
Support Lead Project Managers with daily activities. 
Work under general supervision, a wide degree of creativity and latitude required. 
Establish new and maintain current metrics and KPI reporting including ad hoc, weekly and monthly reporting. 
Ability to take in and extract the customer's raw information or feedback and consolidate it into requirements, actionable items and/or projects. The candidate's ability to take notes and extract action/follow up items is critical to the success of the program and communications with all teams. 
Document the acquired results of analysis and workflows as well as obtaining sign-off from the appropriate client. 
Develop and maintain relationships with new and existing customer contacts while working with the Development team to conceptualizes solutions to customer problems which may lead to new business opportunities 
Provide functional and technical guidance to consulting staff and management; will also perform as a project lead on advanced specialized projects or in resolution of technical problems that would critically impact performance, schedule or cost. 
Transfer knowledge and provide clarity/suggestions to the Technology team during the development stages (Dev, UAT, PAT) of product to meet the client's business needs. 
Assist with the design and executing the test scripts and test scenarios with the Development team. 
Conduct training/communications efforts as needed. 
Act as the escalation point and PS lead for the Support team from day to day tickets, backend file issues and outages. 
Accountable for overall performance and delivery of defined scope(s) of work with strict adherence to customer satisfaction goals, quality standards for products and/or services, and other such criteria and measures as may be designated. 
Assist in monitoring progress to assure contract compliance, customer satisfaction and attainment of company commitments, goals and objectives; reports progress to appropriate levels of management and customers. 
Assist in developing project schedules and documentation; collaborates with Development, Sales and other PS teams to drive the customer's requirements; monitors and controls work in progress for technical adequacy; and provides active assistance to meet schedules or resolve complex technical or customer requirements. 
About Monster  
Monster is a global leader in connecting people and jobs. Every day, Monster makes meaningful human connections that advance lives and strengthen businesses by helping individuals find better jobs and employers find the best talent. For more than 20 years, Monster has worked to transform the recruiting industry. Today, the company leverages advanced technology using intelligent digital, social and mobile solutions, including the flagship website Monster.com®, Monster's innovative app, and a vast array of products and services. Monster is a digital venture owned by Randstad North America, a subsidiary of Randstad Holding, a $26 billion (US) global provider of HR services. 
Accessibility Accommodation 
Monster is committed to fostering an inclusive work environment through a culture of diversity, equity, safety, and belonging. Our goal is to make work a happy and productive place for all through transparency and accountability at all levels of our organization. 
If there's an accommodation you need or prefer as  part of your application, or if you have some feedback for us on ways we can make our process more accessible for all, please send us an email at talentacquisition@monster.com or call 1-800-MONSTER and let us know how we can help! 
Please do not direct any general employment related questions to this email and/or phone number. Please note that only those inquiries concerning a request for reasonable accommodations will be responded to from this email address and/or phone number. 
Monster is an Equal Opportunity and Affirmative Action Employer committed to creating a diverse environment. Qualified applicants will be considered for employment regardless of  Race, Religion, Color, National Origin, Citizenship, Sex, Sexual Orientation, Gender Identity, Age, Disability, Ancestry, Veteran Status, Genetic Information, Service in the Uniformed Services or any other classification protected by law.
Vous n'avez rien trouvé qui vous convienne?
Pas de problème. Restez à l'affût en intégrant notre réservoir de talents.
ENVOYEZ-NOUS VOTRE CV