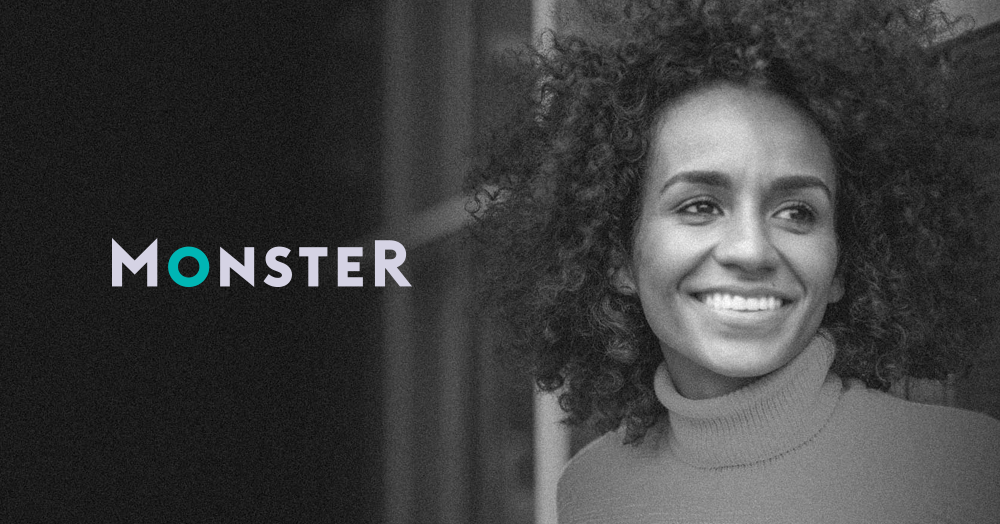 Start/Stop image slider
Solutions Architect (UX)
Monster Worldwide is seeking a talented, UX/UI focused Solutions Architect to work alongside global teams and assist them in defining and executing on the technical delivery strategy for Monster. This role aligns with Monster's global UX/UI strategy which is focused on a reusable platform for frontend delivery, including a design system, design tooling automation pipeline, React-based component library, native mobile component library, and various omni-channel rendering paradigms. This platform delivers a consistent foundation for all user-facing technologies, including single page web apps, mobile apps, static marketing content (CMS), and email. The solutions architect role is not only to define the ongoing evolution of this platform, but to assist teams with adoption and onboarding as well as handle product-roadmap-focused solutioning wherever UX/UI guidance is needed. The solutions architect takes our global vision and makes it a tangible reality.
Responsibilities 
Design, build, and maintain software solutions that can be used by multiple teams. Your code should be easy to integrate, configure, and deploy.
Contribute in all phases of the development lifecycle. Help teams by identifying key metrics to ensure the best possible performance, quality, and responsiveness of the applications.
Help maintain code quality, organization, and automation through code reviews and quality checks.
Establish patterns and practices for our software development lifecycle, evangelize and coach teams for better adoption.
Work and coach in a team environment using Agile development processes and deliver work on time and within budget.
A successful candidate will have the following characteristics:

A learning mindset, ready to experience new ideas and situations regularly.
Be able to look at the big picture, using metrics and analytics to improve the performance of our site.
We want someone who likes to solve problems. Solutions architects are never brought in when the problem is easy. You should enjoy taking on the hard stuff and coming up with creative, sustainable solutions.
Job Requirements
Excellent communication skills are important – both written and verbal.
Translating technical concepts into layman's terms is an essential skill. We want someone who is opinionated yet fair and balanced, who is able to convey their vision with kindness and clarity.
Comfortable working independently in an entrepreneurial environment. That said, collaboration is equally important. Our teams will give you an amazing support system. You will lean on them daily.
You should be someone with the spirit of an educator and get excited about mentoring and knowledge sharing.
We love creativity. Help us create new solutions, improve existing processes and solve problems innovatively.
Have exceptional experience with JavaScript frameworks (such as React), contemporary styling solutions (such as CSS-in-JS/Styled Components), isomorphic/server-side rendering (such as NextJS/Gatsby), bundlers (such as Rollup).
Any additional UX/UI tooling knowledge is a plus.
Understanding principles and approaches for page speed performance optimization holistically on both back-end and front-end code and assets.
Be able to execute against an optimization playbook and adapt as needed.
Be able to identify and prioritize page speed performance opportunities, and either coach teams to perform optimizations or get hands on.
Have experience and domain knowledge in delivering against SEO-focused goals.
Have a strong understanding of cloud technologies like those hosted in AWS.
Knowledge of native mobile technologies (e.g. building with Swift/Kotlin) is a plus.
Have understanding of how to build alongside UX / visual design workflows, and tooling such as Sketch/Figma.
We don't expect you to be a designer by trade, but you should understand the design lifecycle and be comfortable solutioning the crossover/handoff points between design->dev.
About Monster
Monster is a global leader in connecting people to jobs, wherever they are.  For more than 20 years, Monster has helped people improve their lives with better jobs, and employers find the best talent. Today, the company offers services in more than 40 countries, providing some of the broadest, most sophisticated job seeking, career management, recruitment and talent management capabilities.
Monster continues its pioneering work of transforming the recruiting industry with advanced technology using intelligent digital, social and mobile solutions, including our flagship website monster.com® and a vast array of products and services.
Accessibility Accommodation
Monster is committed to fostering an inclusive work environment through a culture of diversity, equity, safety, and belonging. Our goal is to make work a happy and productive place for all through transparency and accountability at all levels of our organization. 
If there's an accommodation you need or prefer as  part of your application, or if you have some feedback for us on ways we can make our process more accessible for all, please send us an email at talentacquisition@monster.com or call 1-800-MONSTER and let us know how we can help! 
Please do not direct any general employment related questions to this email and/or phone number. Please note that only those inquiries concerning a request for reasonable accommodations will be responded to from this email address and/or phone number. 
Monster is an Equal Opportunity and Affirmative Action Employer committed to creating a diverse environment. Qualified applicants will be considered for employment regardless of  Race, Religion, Color, National Origin, Citizenship, Sex, Sexual Orientation, Gender Identity, Age, Disability, Ancestry, Veteran Status, Genetic Information, Service in the Uniformed Services or any other classification protected by law.
Vous n'avez rien trouvé qui vous convienne?
Pas de problème. Restez à l'affût en intégrant notre réservoir de talents.
ENVOYEZ-NOUS VOTRE CV