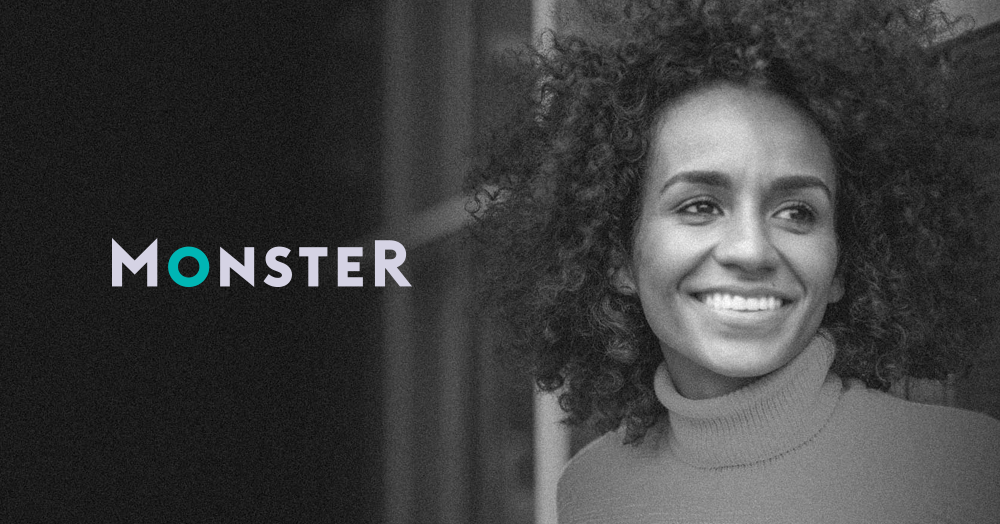 Start/Stop image slider
Senior UX Engineer
Own the product!
Monster Worldwide is looking for someone that wants to create a seamless experience that is the stage for a long-term relationship between Monster and its customers. With the Global UX team, you will craft and orchestrate compelling user experiences which create meaningful and lasting life experiences. You have built many interesting and sophisticated interfaces that push the needle from status quo. You have a history turning those interfaces into reusable frameworks for larger development efforts. You've worked closely with product managers to define and research problems. You have experience in all parts of the development process. You have worked as a team lead.
Who You Are
You are a credible principal-level UX/UI developer with strong opinions that are expressed with warmth and in a voice that wins hearts and minds.
You have experience leading a team of UX developers 
You have an exceptional eye for visual development and an undeniable ability to bring new experiences to life.
You have a keen focus on the 'bigger picture,' building reusable systems and frameworks for rapid UI development.
You have a strong desire to break "mediocre", turn medicine into candy, and try, test, and accomplish feats of "extraordinary."
You have a consultative approach to working with Product Managers, creating solutions for users while thinking through requirements/constraints.
You assess metrics and requirements and synthesize them into user stories, components, and frameworks. Responsibilities
Prototype cutting-edge interfaces and experiences in a fast-paced production environment.
Work closely with UX designers to build beautiful UIs for web and mobile web using a high degree of visual fidelity.
Write highly reusable code that can be componentized and easily consumed by other developers.
Improve developer experiences and velocity by building better workflows, practices, and tooling for development.
Research new and interesting open source software. Justify incorporating new software into Monster's technology stack.
Promote UX best practices and processes across the team and help stand up a consistent suite of UX tools and libraries.
Evangelize design and development frameworks across the business. Assist external teams in adopting new frameworks.
Be an awesome team-mate and mentor. Engage with the rest of the UX development and design team on various projects.
Qualifications
7+ years' experience in UI development, Frontend development, or comparable roles.
Exceptional CSS skills.
Familiarity with Sass or similar preprocessor.
Experience building with Bootstrap and atomic design principles.
Strong JavaScript and interactive development skills.
Thorough understanding of React/ES6 development.
Proficient with Webpack or similar tooling.
Experience building design systems or component libraries.
Familiarity with NextJS, Gatsby, or other Node based rendering frameworks.
Experience converting designs from Sketch into working HTML/CSS prototypes.
Knowledge of cross-platform browser compatibility restrictions and requirements.
Awareness of web performance principles and page load optimization.
Appreciation for open source development models and wide knowledge of available software.
Ability to successfully execute on, and load balance across, multiple projects and tasks simultaneously.
Collaborative approach that brings good resolution decisions to tough development questions.
Excellent communication skills, written and verbal.
While a degree in CS or a related field is a plus, we look for talented people with proven success building interfaces regardless of education.
Accessibility Accommodation
Monster is committed to fostering an inclusive work environment through a culture of diversity, equity, safety, and belonging. Our goal is to make work a happy and productive place for all through transparency and accountability at all levels of our organization. 
If there's an accommodation you need or prefer as  part of your application, or if you have some feedback for us on ways we can make our process more accessible for all, please send us an email at talentacquisition@monster.com or call 1-800-MONSTER and let us know how we can help! 
Please do not direct any general employment related questions to this email and/or phone number. Please note that only those inquiries concerning a request for reasonable accommodations will be responded to from this email address and/or phone number. 
Monster is an Equal Opportunity and Affirmative Action Employer committed to creating a diverse environment. Qualified applicants will be considered for employment regardless of  Race, Religion, Color, National Origin, Citizenship, Sex, Sexual Orientation, Gender Identity, Age, Disability, Ancestry, Veteran Status, Genetic Information, Service in the Uniformed Services or any other classification protected by law.
You searched and didn't find the right fit?
No problem. Join our talent community to stay connected.
SEND US YOUR RESUME