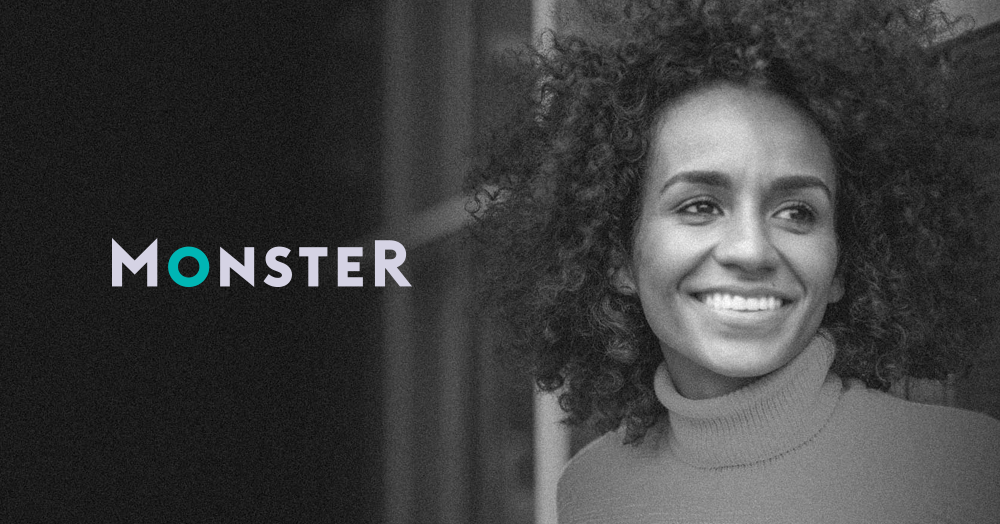 Marketing Automation Specialist
Start/Stop image slider
Marketing Automation Specialist
Monster (Randstad Group) is the worldwide leader in successfully connecting people to job opportunities. From the web, to mobile, to social, we help companies find people with customised solutions and we use the world's most advanced technology to match the right people to the right job.
We've made it our mission to help companies find better candidates. And nobody brings more cutting-edge tools to help them do just that than Monster. Whatever their needs are, we have the products and technologies to build a bespoke solution for our clients, to help them #FindBetter.
Innovation is the heart of our success... and our future. We're changing the way people think about work, and we're helping them improve their lives and their work performance with new technology, tools and training.
What makes Monster great…
Monster is synonymous with innovation, we are passionate about bringing great people and great companies together. In fact, we are obsessive about it – it's what we do every day. We believe that the work that we do has a noble purpose... Making people's lives better.
At Monster, we let people breath, giving everyone the opportunity to shape their destiny and provide the development support that allows them to do so.
What we're looking for…
Marketing Automation Specialist
We are currently looking to hire a talented Marketing Automation Specialist who will be responsible for the planning, project management, setup, and deployment of automated email marketing campaigns to consumers – primarily job alerts that are sent to job seekers on a regular basis. Additionally, this position will assist with the planning and implementation of A/B split tests and campaign reporting related to email campaigns as needed.
This role is based in our Prague, Czech Republic office and requires daily cooperation with internal customers. The ideal candidate is comfortable with the international exposure of this position, detailed-oriented, customer-focused, has a logical mindset and is conscious about data protection.
What you will be doing…
Pull lists based on specified segmentation criteria

Set up emails in Campaign Management system – including input of HTML code, uploading of graphics, setup of trackable URLs, etc.

Deploy and evaluate test emails to a variety of email providers to ensure quality

Optimize email graphics as needed for optimal user experience

Work with internal Network Operations group to ensure optimal delivery rate to various ISPs

Define and maintain email standards including opt-in/out processes, email size, HTML format, adherence to brand guidelines etc.

Work with internal clients across several countries to coordinate assets for the deployment of all campaigns

Assist in overall management of marketing programs: create project plans, ensure milestones are met and communicate project status to team
What's essential for you to have…
A Bachelor's Degree (BA or BS) in a relevant field

3-5 years' experience creating and implementing relationship/direct marketing programs, with a significant focus on email marketing

3-5 years' experience deploying email marketing campaigns

Advanced HTML skills

Knowledge of database querying languages (SQL)

Experience with some form of email campaign management system required (ideally Salesforce Marketing Cloud)

Experience with data analysis

Basic graphical tools (i.e. Photoshop, Gimp etc.) skills

Familiarity with Litmus as a QA tool

Understanding of text and in-app push notification functionality

Strong technical understanding of email deployment mechanisms

Strong knowledge of the Internet

Excellent English communication and presentation skills
What will make you stand out…
Experience with Salesforce Marketing Cloud

Database querying skills

Experience with data analytical tools
What's in it for you…
International and multicultural working environment in a shared service centre

25-day vacation package

Competitive salary

Job-related continuous training

Relocation assistance

Company benefits; including life insurance, health care program, language courses, food vouchers, discounted gym membership, etc.

Career progression opportunities
If you are interested in this fantastic opportunity and want to have Monster in your corner, please apply via our career site by clicking on the link below… We'd love to hear from you!
Additional job details:
Location:

Prague, Czech Republic

Job type:

Permanent Full-Time

Salary:

Competitive
You searched and didn't find the right fit?
No problem. Join our talent community to stay connected.
SEND US YOUR RESUME