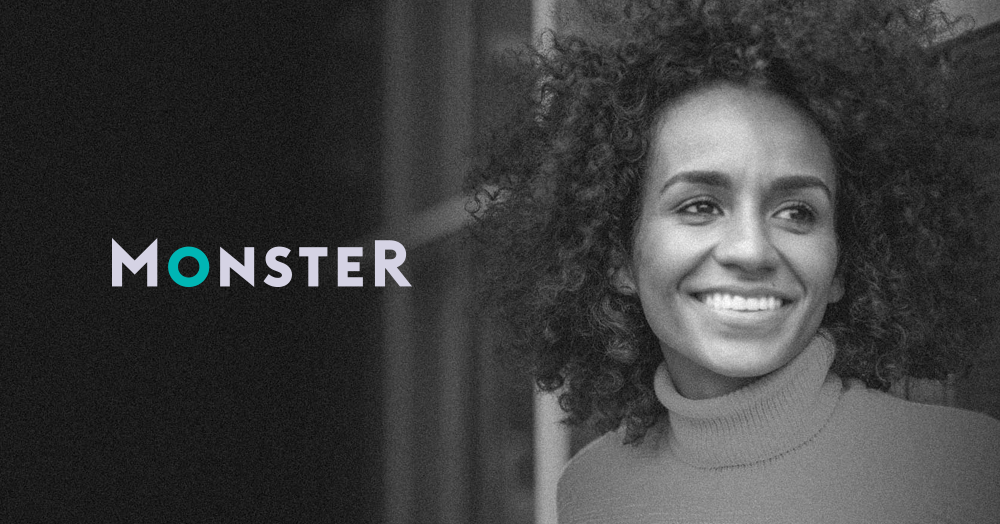 Data Quality Specialist/Stewart
Start/Stop image slider
Data Quality Specialist/Stewart
Monster (Randstad Group) is the worldwide leader in successfully connecting people to job opportunities. From the web, to mobile, to social, we help companies find people with customised solutions and we use the world's most advanced technology to match the right people to the right job.
We've made it our mission to help companies find better candidates. And nobody brings more cutting-edge tools to help them do just that than Monster. Whatever their needs are, we have the products and technologies to build a bespoke solution for our clients, to help them #FindBetter.
Innovation is the heart of our success... and our future. We're changing the way people think about work, and we're helping them improve their lives and their work performance with new technology, tools and training.
What makes Monster great…
Monster is synonymous with innovation, we are passionate about bringing great people and great companies together. In fact, we are obsessive about it – it's what we do every day. We believe that the work that we do has a noble purpose... Making people's lives better.
At Monster, we let people breath, giving everyone the opportunity to shape their destiny and provide the development support that allows them to do so.
What we're looking for…
Data Quality Specialist/Stewart
We are currently looking to hire an outstanding Data Quality Specialist/Stewart based in our Brno, Czech Republic office to help us grow and enhance our Data Governance team, while ensuring data integrity, accuracy, consistency, timeliness and completeness across core systems and reporting programs.
The Data Quality Specialist will do manual updates to systems while ensuring data rules, security and data compliance issues are followed and monitored. The essential functions within the role will be to support the business goals and objectives throughout the organization in designing and implementing process improvements related to Data Quality activities.
Core competencies for this role include teamwork, collaboration, problem-solving, project management, multi-tasking, interpersonal and communication skills.
What you will be doing…
Perform manual updates to systems (Salesforce) which could include identifying and merging accounts, name/address changes, activation of pending leads, inactivating accounts, etc.

Perform mass updates for data corrections using Data Loader

Assist in the data quality profiling, analysis, rule development, and testing

Assist in identifying changes needed to company hierarchies and making those changes in Salesforce

Perform data reconciliation to identify data anomalies, and escalates data issues needing process re-engineering to team leadership

Conduct root cause analysis to prevent future data quality issues, and implement new standards or processes to prevent future data quality issues, including taking necessary corrective action

Process and check data, analyze trends, research discrepancies and participate in the testing of programs and processes

Occasionally – design, develop, and analyze the results of complex data queries necessary to identify data quality issues, and present results in an easy-to-understand format to end users

Research company structures to identify recent acquisitions, divestitures, etc.
What's essential for you to have…
At least 1 year of experience working in a Data Quality program supporting business systems, master solutions, and/or Business Intelligence environments

At least 1 year's Data Quality/Cleansing experience

Education to Bachelor's degree level in Information Systems, related discipline or equivalent

Working experience with Salesforce is a must-have

Experience with other query tools such as SQL, SPSS, MS Excel, MS Power BI, MS Access, etc.

Knowledge of all types of data formats and extracts

Strong detail orientation

Demonstrated flexibility and willingness to adjust to changing work environments

Skills in developing and maintaining collaborative relationships and communications with Management, Business Leads, and end users

Experience with preparing auditing analysis to identify trends, patterns, and/or system issues that may contribute to coding, documentation deficiencies and/or risk areas

Ability to resolve discrepancies between source data dictionaries and data provided
What's in it for you…
International and multicultural working environment in a shared service centre

25-day vacation package

Competitive salary

Job-related continuous training

Relocation assistance

Company benefits; including life insurance, health care program, language courses, food vouchers, discounted gym membership, etc.

Career progression opportunities
If you are interested in this fantastic opportunity and want to have Monster in your corner, please apply via our career site by clicking on the link below… We'd love to hear from you!
Additional job details:
Location:

Brno, Czech Republic

Job type:

Permanent Full-Time

Salary:

Competitive
You searched and didn't find the right fit?
No problem. Join our talent community to stay connected.
SEND US YOUR RESUME