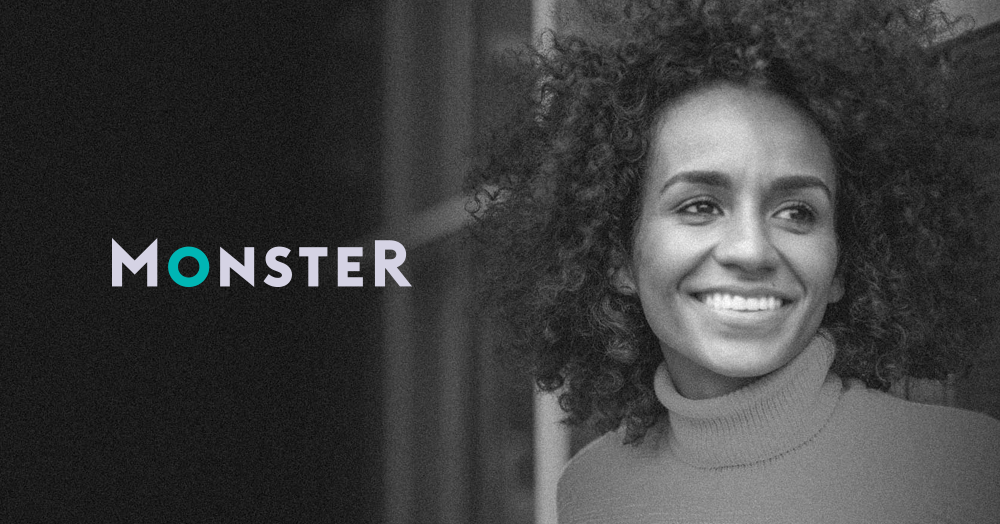 Start/Stop image slider
Majors Account Executive
Own the product!
Selling Monster's executive suite of online recruitment solutions, providing bespoke solutions to each customer in order to meet their business requirements. Responsible for the acquisition and development of new business opportunities within SME and large corporate enterprises as well as managing and growing established customer relationships and accounts. Success is achieved through taking a consultative approach and the articulation of Monster's unique value proposition to win new business, nurture long-term client relationships and to differentiate Monster from the competition. This is a fast-paced role, working within an extremely successful and established team of sales professionals.
Primary Duties & Responsibilities:
Develop new business opportunities within SME and Large Corporate Enterprises

Manage and grow established customer relationships and existing accounts

Stay abreast of client organizations' recent news and activities

Communicate account plans and key customer issues to all members of the sales team

ROI analysis

Communicate the purpose, boundaries, significant dates, and importance of the task, responsibility, or project to internal partners

Coordinate activities with other Monster WW divisions to cross-sell solutions

Work with Monster Field Sales in the teaming model when lead opportunities are identified in order to maximize Monster business opportunity on the market

Building, developing and managing qualified sales pipeline of opportunities

Responsible for achieving monthly and quarterly sales goals and an annual sales quota

Report about what's happening with strategic accounts and the general climate of the market

Keep all client data updated and accurate in the company CRM

Mobilizing available internal and external resources to achieve sales and organizational goals; proactively negotiating for and accessing internal resources

Coordinate sales call and online demonstrations

Build alliances that support Monster value proposition; develop competency and brand o Engage with customers to gain an understanding of the issues they are facing at all levels of the customer's organization including strategic, departmental and individual needs, seeking to understand customer's perceptions of market trends, company direction, financial spending plan and potential product and services needs

Probe underlying client's issues that will lead to broader solutions deployment covering all product portfolio (i.e. employer branding, staffing, pre-selection, etc.) that advance the sale and allow Monster to deliver additional value to the customer

Deliver on promises ensuring that the relationship between Monster and the customer is mutually beneficial

Work with Marketing to monitor and analyze market trends and competitive issues within the market

Any other ad hoc duties/projects, as required by your business function
Job Requirements:
Extensive B2B sales experience

Demonstrable track record of sales and successes

New business acquisition experience is essential

Successful experience of managing, developing and growing existing customer accounts

Self-source business leads and cold call potential customers

Experience of the full sales process from self-generating leads to closing business sales

Consultative, ethical approach to sales, with excellent communication skills

Build and maintain strong customer relationships and business partnerships

Solutions or strategic sales experience o Working within a target driven environment to meet set profit or revenue-based targets on a monthly, quarterly or annual basis

Computer proficiency in Windows, Internet, Word, Excel, Power Point, Outlook/Email, Web Applications, CRM systems etc is required

Excellent communication and presentation skills are a necessity

Ability to motivate, mentor and support more junior team members

Educated to degree level or equivalent is desirable M

Methodical by nature and good with numbers, with an excellent work ethic and overall enthusiastic, positive attitude

A disciplined self-starter

Must have good organizational and time management skills

Must be able to work independently

Self-motivated, team player with a hunger for success and money and the desire to progress their career within a multinational brand leader
About Monster 
Monster is a global leader in connecting people and jobs. Every day, Monster makes meaningful human connections that advance lives and strengthen businesses by helping individuals find better jobs and employers find the best talent. For more than 20 years, Monster has worked to transform the recruiting industry. Today, the company leverages advanced technology using intelligent digital, social and mobile solutions, including the flagship website Monster.com®, Monster's innovative app, and a vast array of products and services. Monster is a digital venture owned by Randstad North America, a subsidiary of Randstad Holding, a $26 billion (US) global provider of HR services.
You searched and didn't find the right fit?
No problem. Join our talent community to stay connected.
SEND US YOUR RESUME