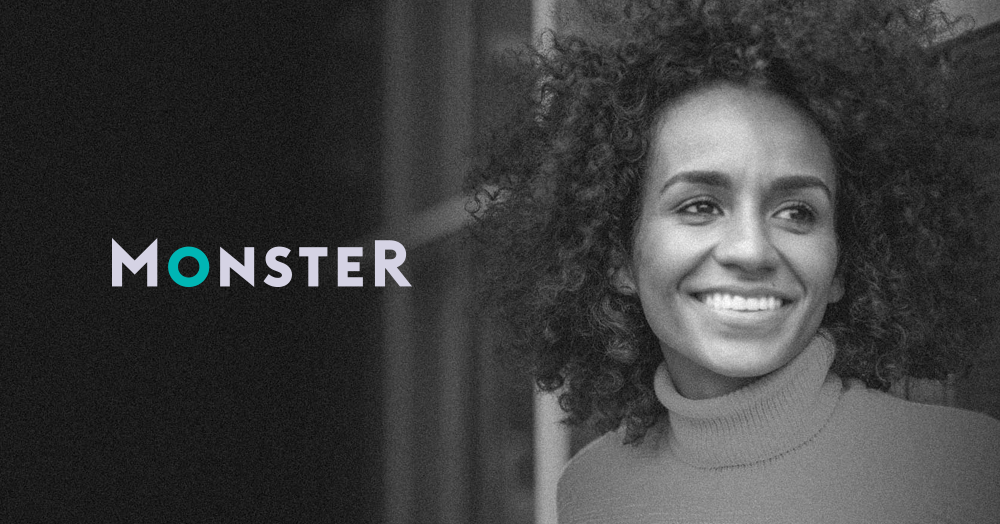 Start/Stop image slider
About Monster Strategic Talent Solutions (MSTS)
We are an employer branding agency born from Monster (hence the name…). We believe in matching the right people with the right company and the right team.
We are more than 20 people from all around the world. Project managers, designers, developers, writers, web analysists and other specialists all working to help recruiters and HR professionals across North America and Europe forge their brand, tell their story, and fortify their recruitment marketing.
Check us out at https://www.monster-sts.com/
What we're looking for…
Resource Consultant
Our MSTS team is currently looking to hire a talented Resource Consultant on a Permanent Full-time basis for our Glasgow office, who will be supporting the delivery of our end-to-end recruitment solutions.
As a Resource Consultant, you will be responsible for coordinating and delivering solutions that fulfil our customers' hiring needs. Possessing a good understanding of day-to-day recruitment processes is key as the Resource Consultant will be accountable for sourcing, screening and qualifying candidates while having a proactive level of engagement towards customers and internal teams.
What you will be doing…
Work with locally based colleagues to understand the customers' needs

Take ownership of selected recruitment services and manage to completion

Closely collaborate with other Solutions Delivery teams to fulfil our promised solutions towards our customers

Co-ordinate activity internally to achieve the desired outcomes for multi-team solutions

Co-ordinate activities with 3rd parties and vendors, where necessary

Assist with screening, interviewing, and managing candidates, ensuring that the customer's employment value proposition is communicated effectively

Accountable for taking the customers job brief and accurately communicating information about the company, the position, and the compensation/benefits package to candidates

Leverage hiring manager relationships to successfully influence, guide, and drive the recruitment service to meet the needs of the customer

Utilise Monsters suite of products and other sourcing methods to manage candidate pipelines

Manage and communicate with qualified candidates in line with department guidelines

Assist with customer interviews where required and manage customer feedback to ensure a smooth candidate journey

Liaise with the Sales Department regularly to provide updates on customer campaigns and future opportunities
What's essential for you to have…
Fully fluent in English

Minimum 1 year of experience in recruitment/resourcing or degree-qualified graduate

Ability to manage relationships and provide clear updates to internal and external partners

Excellent customer service, interpersonal, and written & verbal communication skills

Customer and detail-oriented

Team player with a positive attitude
What's in it for you…
Competitive base salary + individual & company-based annual performance bonus programme (up to 7%)

Above-average holiday/annual leave allowance + extra paid time off: 2 self-care days, 1 family day, 2 volunteer days per year

100% flexible working policy with "work from home" monthly allowance (up to of £75) + possibility to work remotely from a different country (for up to 4 weeks)

Excellent top-tier private pension plan with Scottish Widows (company contribution: 6% / min. employee contribution: 3%) + life, medical & health insurance plan with BUPA

Regular access to Learning & Development modules, paid certifications, etc. related to your function through external partners and internally via Monster & Randstad's programmes

Market-leading rewards & benefits such as retail discounts, gym membership and corporate events

Access to Randstad Share Purchase Programme (SSP) giving all Monster employees a unique chance to participate in Randstad's success as a shareholder in Randstad Holding and receive up to 50% in bonus shares (after 6-month saving/holding period / max. purchase: 5% of gross monthly salary)
If you are interested in this fantastic opportunity and want to have Monster in your corner, please apply via our career site by clicking on the link below… We'd love to hear from you!
Additional job details:
Location:

Central Glasgow, Scotland, UK

Job type:

Permanent Full-time

Salary / pay rate:

Competitive
Accessibility Accommodation
Monster is committed to fostering an inclusive work environment through a culture of diversity, equity, safety, and belonging. Our goal is to make work a happy and productive place for all through transparency and accountability at all levels of our organization.
If there's an accommodation you need or prefer as part of your application, or if you have some feedback for us on ways we can make our process more accessible for all, please send us an email at talentacquisition@monster.com or call 1-800-MONSTER and let us know how we can help!
Do not direct any general employment related questions to this email and/or phone number. Only inquiries concerning a request for reasonable accommodations will be responded to from this email address and/or phone number.
Monster is an Equal Opportunity and Affirmative Action Employer committed to creating a diverse environment. Qualified applicants will be considered for employment regardless of Race, Religion, Colour, National Origin, Citizenship, Sex, Sexual Orientation, Gender Identity, Age, Disability, Ancestry, Veteran Status, Genetic Information, Service in the Uniformed Services, or any other classification protected by law.
One last thing…
For now, working from home is mandatory for everyone but one of our biggest perks before the pandemic (remember those times?) was the possibility to work from home for a few days a week. A flexible schedule has been, is, and always will be part of our philosophy.
Follow us on social media to find out more and keep up to date with the latest news at Monster UK:
You searched and didn't find the right fit?
No problem. Join our talent community to stay connected.
SEND US YOUR RESUME