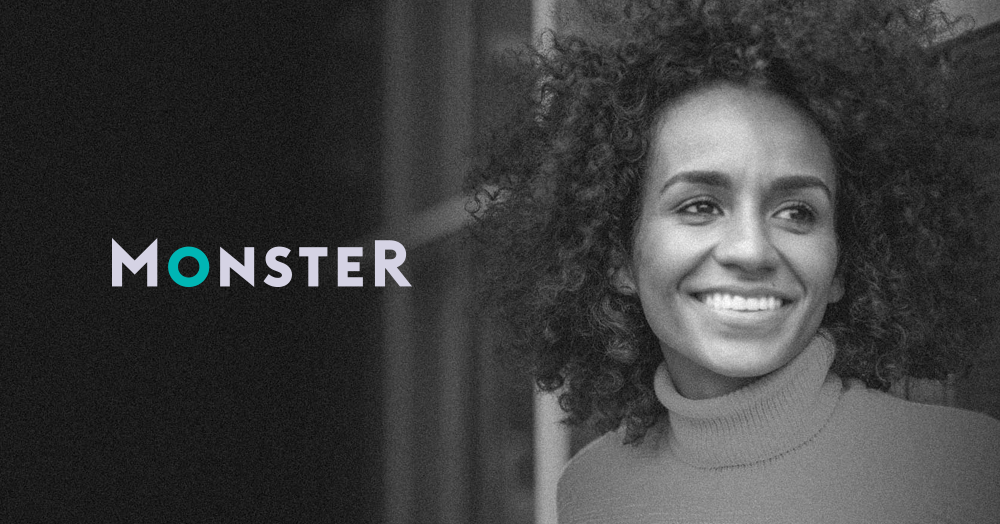 Fraud Prevention & Customer Compliance Analyst
Start/Stop image slider
Fraud Prevention & Customer Compliance Analyst
Monster (Randstad Group) is the worldwide leader in successfully connecting people to job opportunities. From the web, to mobile, to social, we help companies find people with customised solutions and we use the world's most advanced technology to match the right people to the right job.
We've made it our mission to help companies find better candidates. And nobody brings more cutting-edge tools to help them do just that than Monster. Whatever their needs are, we have the products and technologies to build a bespoke solution for our clients, to help them #FindBetter.
Innovation is the heart of our success... and our future. We're changing the way people think about work, and we're helping them improve their lives and their work performance with new technology, tools and training.
What makes Monster great…
Monster is synonymous with innovation, we are passionate about bringing great people and great companies together. In fact, we are obsessive about it – it's what we do every day. We believe that the work that we do has a noble purpose... Making people's lives better.
At Monster, we let people breath, giving everyone the opportunity to shape their destiny and provide the development support that allows them to do so.
What we're looking for…
Fraud Prevention & Compliance Analyst
We are currently looking to hire an outstanding Fraud Prevention & Compliance Analyst based in our Brno, Czech Republic office.
Compliance and Fraud Prevention Analysts at Monster play a key role in the monitoring and detection of various types of unauthorized, fraudulent or non-compliant activity. This position will require in-depth analysis of a variety of alerts and transactions, in an effort to prevent potential malicious and non-compliant activity from occurring.
What you will be doing…
Analysis of various security monitors to identify unauthorized and potentially fraudulent activity.
Enforce specific policies necessary to protect access to company's database.
Provide support to internal and external customers regarding enforcement of policy, client account security matters, Terms of Use infractions and communicating enforcement messages, as necessary.
Review eComm and offline orders and identifying suspect and fraudulent purchases.
Investigate anomalous access to client accounts or database and phishing attacks within the organization.
Handle escalated and complex issues and see through to resolution, with input from senior staff as appropriate.
What's essential for you to have…
5+ years' previous experience in a Compliance and Fraud Prevention role

Must be able to work rotating schedules, weekends and non-traditional business hours

A thorough understanding of the technical and system development process – including analysis, design, coding, system and user testing, problem resolution and planning

The ability to analyze technology risks (security, availability, capability, efficiency and integrity) and provide recommendations to enhance the control procedures

Excellent PC-based computer skills, to include the ability to develop and present reports using Microsoft Office

An understanding of phishing, spoofing, account takeover mechanisms, and related cybercrime issues

An understanding of information security concerts and methodology and ability to learn new technologies

The knowledge and ability to perform internet-based problem solving

Strong and effective written and oral communications skills

The ability to multi-task, analyze complex problems and develop creative solutions

The ability to interact with cross-functional teams in a dynamically changing, customer focused environment
What will make you stand out…
A Bachelor's Degree (BA or BS)
What's in it for you…
International and multicultural working environment in a shared service center

25-day vacation package

Competitive salary

Job-related continuous training

Relocation assistance

Company benefits; including life insurance, health care program, food vouchers, discounted gym membership, etc.

Career progression opportunities
If you are interested in this fantastic opportunity and want to have Monster in your corner, please apply via our career site by clicking on the link below… We'd love to hear from you!
Additional job details:
Location:

 Brno, Czech Republic

Job type:

 Permanent Full-Time

Salary:

 Competitive
You searched and didn't find the right fit?
No problem. Join our talent community to stay connected.
SEND US YOUR RESUME