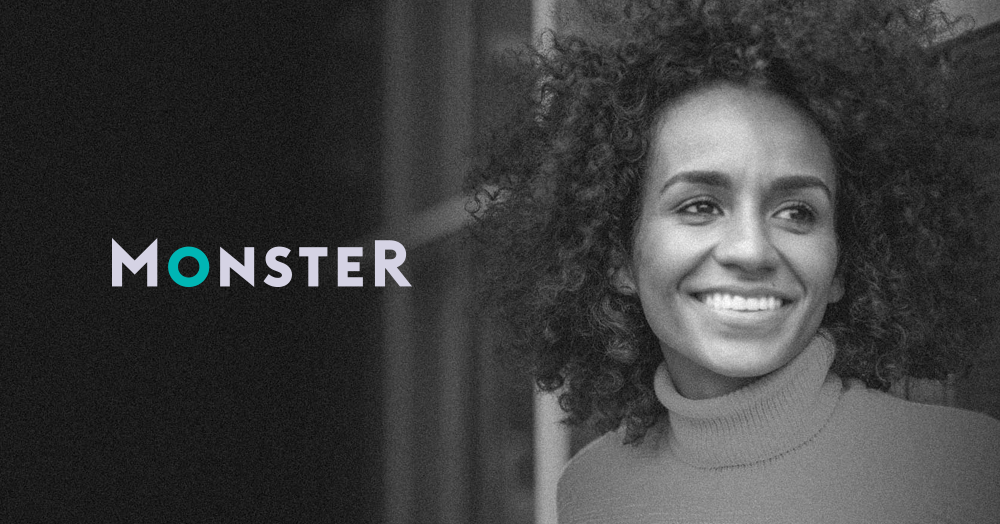 Principal Software Engineer
Start/Stop image slider
Principal Software Engineer
Monster (Randstad Group) is the worldwide leader in successfully connecting people to job opportunities. From the web, to mobile, to social, we help companies find people with customized solutions and we use the world's most advanced technology to match the right people to the right job.
We've made it our mission to help companies find better candidates. And nobody brings more cutting-edge tools to help them do just that than Monster. Whatever their needs are, we have the products and technologies to build a bespoke solution for our clients, to help them find #TheRightFit.
Innovation is the heart of our success... and our future. We're changing the way people think about work, and we're helping them improve their lives and their work performance with new technology, tools and training.
What makes Monster great…
Monster is synonymous with innovation; we are passionate about bringing great people and great companies together. In fact, we are obsessive about it – it's what we do every day. We believe that the work that we do has a noble purpose... Making people's lives better.
At Monster, we let people breath, giving everyone the opportunity to shape their destiny and provide the development support that allows them to do so. Find out more about Working at Monster here: https://www.monster.com/about/working-here/
What we're looking for…
Principal Software Engineer
The Principal Software Engineer will work in a matrixed organization on a dedicated team that is building the next generation scalable Human Capital Management solution. You will work with a variety of technologies, including: Java, SpringBoot, Kubernetes, AWS, both SQL and NoSQL databases, RESTful APIs, GraphQL, messaging, microservice oriented architecture, CI/CD.
What you will be doing…
Building microservice-based platform to power Monster, Randstad and its OpCos.

Participating in architecture design, leading software design, and leading other software developers on the team.

Produce unit and functional tests to exercise new functionality and re-factored features

Troubleshoot and debug issues

Follow coding standards

Exhibit superior verbal and written communication skills
What's essential for you to have…
Strong Java

Knowledge of Spring, especially SpringBoot

Experience building RESTful APIs

Experience building GraphQL APIs welcome

Some experience with containerization (experience with K8s is a plus)

Elementary knowledge of relationship and non-relationship databases

Experience with AWS or another cloud platform.

Ability to write Unit and Integration Tests

Experience with microservice architecture is a plus

Experience with messaging platforms (JMS, SQS, PubSub, RabbitMQ, …) is a plus

Ability to lead other less experienced software engineers
What's in it for you…
International and multicultural working environment in a shared service center

Competitive salary

Job-related continuous training

Career progression opportunities
If you are interested in this fantastic opportunity and want to have Monster in your corner, please apply via our career site by clicking on the link below… We'd love to hear from you!
You searched and didn't find the right fit?
No problem. Join our talent community to stay connected.
SEND US YOUR RESUME