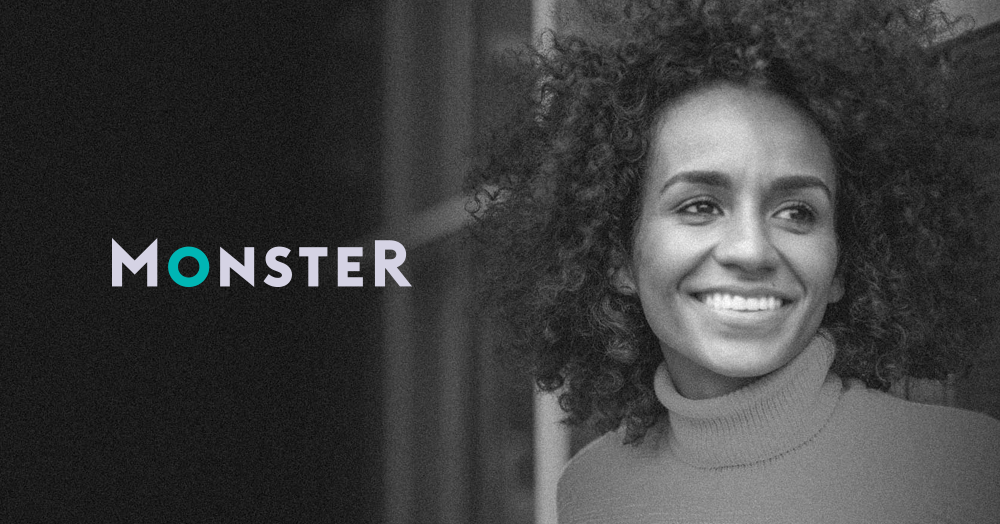 Senior Account Executive- Remote
Start/Stop image slider
Senior Account Executive- Remote
Senior Account Executive-Enterprise (Remote)
Own the product!
The Senior Account Executive manages accounts and builds loyal customer relationships via telephone and in person as appropriate. Position is responsible for building territory through heavy account management generating cross selling and upselling in addition to new business. Able to function in a strategic sales environment with heavy focus on fostering, developing and nurturing relationships with customers
Responsibilities 
Ability to demonstrate the value proposition of all of the Monster products. Use this knowledge, combined with the customer's needs to up sell and cross sell into accounts.
Demonstrate persistence, tenacity, ability to overcome obstacles, and strive to improve skills and achieve goals
Attain a minimum of 100% of assigned revenue goal and by initiating outbound calls to existing customers and new accounts.
Maintains the established standards for the minimum number of demos, meetings, quarterly business reviews, contacts and talk time per day
Maintain a database of customers through documentation of all account and sales activity
Ability to quickly develop rapport and trust with clients, new contacts and prospects.
Able to uncover needs, offer appropriate solutions, negotiate price and close accounts on the phone
Maintains a current knowledge of market activities including competitive products, pricing and policies, new technology, product specifications and possible new products. Communicates this information to management on a regular basis.
Delivers value proposition, handle objections, & record statistics on each outbound call
Present key selling points/features and benefits while focusing on customer needs and expectations
Consistently develop the customer relationship so that they remain a Monster customer. Key focus of role is to maximize retention of existing clients through account management and cross selling and upselling, with about 20 to 25% of time and revenue spent on acquiring new clients.
Ensure a superior customer experience with Monster by addressing customer concerns and demonstrating empathy
Manage and maintain a detailed pipeline that is 2x the assigned quota to achieve assigned monthly, quarterly and yearly quota.
Forecast accurately within 5% of actual monthly results.
Will conduct product demonstrations as needed.
Requirements:
At least 5-8 years previous sales account management experience or the equivalency of with a proven solid track record.
Experience should be in a high outbound transactional and or strategic sales environment.
Proficiency with Excel
Bachelor's degree preferred but not required. High School degree required.
Work experience should be in environments that fostered strong customer loyalty programs.
Demonstrated ability to up-sell and increase account spend over time.
Familiar with working in an incentive/goal driven environment.
Strong customer service focus with a passion to exceed customer requirements.
Ability to collaborate across sales channels.
About Monster
Monster is a global leader in connecting people to jobs, wherever they are.  For more than 20 years, Monster has helped people improve their lives with better jobs, and employers find the best talent. Today, the company offers services in more than 40 countries, providing some of the broadest, most sophisticated job seeking, career management, recruitment and talent management capabilities.
Monster continues its pioneering work of transforming the recruiting industry with advanced technology using intelligent digital, social and mobile solutions, including our flagship website monster.com® and a vast array of products and services.
Accessibility Accommodation
Monster is committed to fostering an inclusive work environment through a culture of diversity, equity, safety, and belonging. Our goal is to make work a happy and productive place for all through transparency and accountability at all levels of our organization. 
If there's an accommodation you need or prefer as  part of your application, or if you have some feedback for us on ways we can make our process more accessible for all, please send us an email at talentacquisition@monster.com or call 1-800-MONSTER and let us know how we can help! 
Please do not direct any general employment related questions to this email and/or phone number. Please note that only those inquiries concerning a request for reasonable accommodations will be responded to from this email address and/or phone number. 
Monster is an Equal Opportunity and Affirmative Action Employer committed to creating a diverse environment. Qualified applicants will be considered for employment regardless of  Race, Religion, Color, National Origin, Citizenship, Sex, Sexual Orientation, Gender Identity, Age, Disability, Ancestry, Veteran Status, Genetic Information, Service in the Uniformed Services or any other classification protected by law.
You searched and didn't find the right fit?
No problem. Join our talent community to stay connected.
SEND US YOUR RESUME