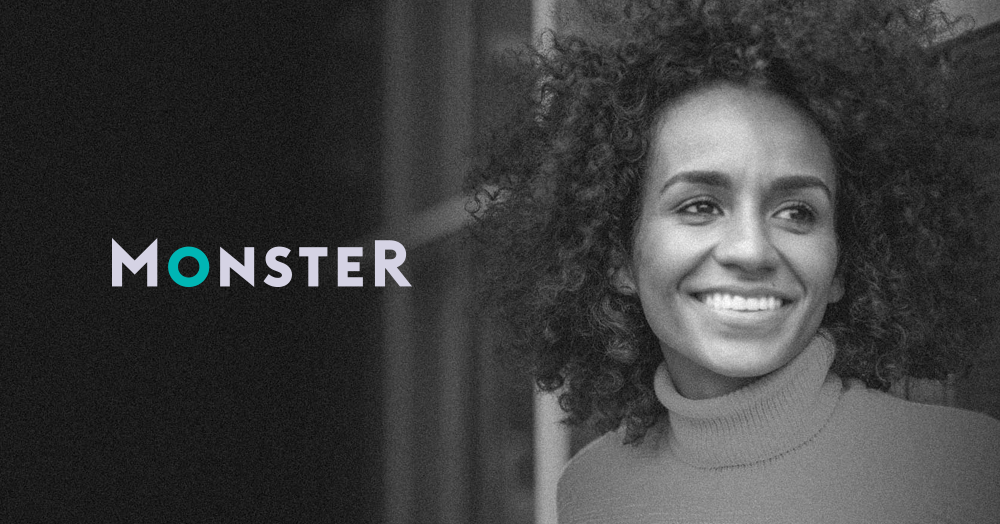 Principal Digital Customer Insights Analyst
Start/Stop image slider
Principal Digital Customer Insights Analyst
Principal Digital Customer Insights Analyst
Monster has a fantastic opportunity for an experienced and talented Principal Digital Customer Insights Analyst to join our team!
As a key member of the Global Digital Sales team, you will be responsible for developing insights using advanced econometric and statistical methods to drive our understanding of how customers use, value, and interact with our products and services.
You will help drive commercial goals and product enhancements by designing and executing analytical projects from start to finish. You will be able to work independently with big data and collaborate with existing analysts and data scientists to solve business problems.

The role will be well suited to an energetic individual with very strong analytical and mathematical skills paired with an exceptional ability to turn complex data into compelling storytelling. Experience in two sided marketplaces, SaaS or ecommerce businesses is an advantage.
As a specialist on the team, you'll actively participate in knowledge sharing and training other members on the Digital team.
Key Responsibilities
Lead analytical projects from start to finish for Digital Sales deciding on the most appropriate techniques and methodologies

Deep dive analyses to explain specific behavioral patterns to identify opportunities to optimize customer engagement and value creation

Recommended and build a suite of models & reports that stakeholders can use to self-serve. These will cover everything from SaaS metrics (eg LTV, churn) to customer behavior to product usage

Identify opportunities to improve our use of data to drive decisions and make recommendations to scale and automate insight generation

Role model using Test & Learn techniques to solve pressing business problems
Skills, Experience and Qualifications
Master's degree or PhD in Computer Science, Statistics, Mathematics, Economics or a similar quantitative subject preferred; Bachelor's degree is required

Minimum 7 years' experience in hands-on Data Insights work

Very strong statistical & analytical skills, with proficiency in Python and/or R; SQL; AWS and/ or GCP for data extraction, manipulation & analysis

Demonstrated ability to communicate complex technical concepts to non-technical audiences

Demonstrated passion for problem solving; ability to perform tasks independently or in a team setting; comfortable with dealing with complex and ambiguous business problems

Commercial aware, with track record of using analysis recommendations to move the commercial dial
Personal Characteristics
Must be results focused with a positive and enthusiastic "can do" attitude

A collaborative nature and desire to be part of a team is essential

Must be comfortable working in a multinational, diverse organisation

Cultural awareness of business practices in the UK, Germany, France, The Netherlands, Italy, Sweden and the USA will be advantageous.
About Monster
Monster is a global leader in connecting people to jobs, wherever they are.  For more than 20 years, Monster has helped people improve their lives with better jobs, and employers find the best talent. Today, the company offers services in more than 40 countries, providing some of the broadest, most sophisticated job seeking, career management, recruitment, and talent management capabilities.
Monster continues its pioneering work of transforming the recruiting industry with advanced technology using intelligent digital, social, and mobile solutions, including our flagship website monster.com® and a vast array of products and services.
Accessibility Accommodation
Monster is committed to fostering an inclusive work environment through a culture of diversity, equity, safety, and belonging. Our goal is to make work a happy and productive place for all through transparency and accountability at all levels of our organization.
If there's an accommodation you need or prefer as part of your application, or if you have some feedback for us on ways we can make our process more accessible for all, please send us an email at talentacquisition@monster.com or call 1-800-MONSTER and let us know how we can help!
Please do not direct any general employment related questions to this email and/or phone number. Please note that only those inquiries concerning a request for reasonable accommodations will be responded to from this email address and/or phone number.
Monster is an Equal Opportunity and Affirmative Action Employer committed to creating a diverse environment. Qualified applicants will be considered for employment regardless of Race, Religion, Color, National Origin, Citizenship, Sex, Sexual Orientation, Gender Identity, Age, Disability, Ancestry, Veteran Status, Genetic Information, Service in the Uniformed Services, or any other classification protected by law.
You searched and didn't find the right fit?
No problem. Join our talent community to stay connected.
SEND US YOUR RESUME