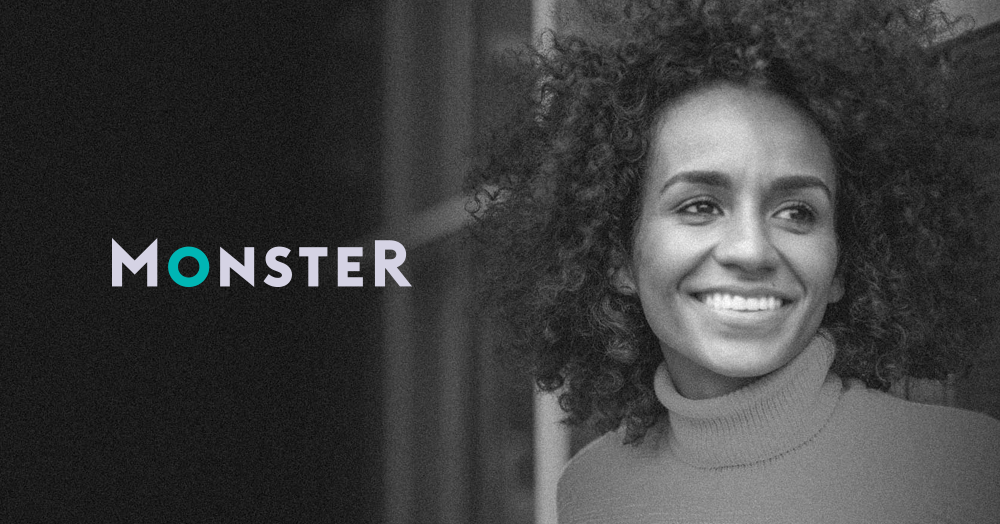 Start/Stop image slider
DevOps Engineer
Monster is hiring a DevOps Engineer, based in our Weston MA Office.
As a key member of Application Support within Monster Platform Engineering you will be working with an ambitious team of highly focused, self-driven engineers to achieve maximum impact and results in line with the company mission. This is a fantastic opportunity to get hands-on a large transformational project working on Cloud-based projects using AWS and GCP technologies to scale for the delivery of Monster Next Generation Cloud Native Infrastructure
 Main Responsibilities:
Working knowledge of AWS and or GCP to manage and support current Monster AWS/GCP Environments and deliver the new Monster Next Generation project.

Integral part of a globally dispersed team managing, supporting and maintaining application stack comprised of a heterogenous on premise platform

Ensure best practice applied for maximum Site Reliability and Availability

Highly proficient with Agile, Scrum and Sprint methodologies.

Highly proficient with implementing automation and tooling solutions

Highly proficient in configuring and using CI/CD systems (Jenkins, GCP/AWS Code Pipeline)

Highly proficient with Source Control (Perforce, Git and GitHub)

Foster inter-team communication to drive exceptional outcomes by collaborating closely in supporting the software development life cycle

Innovate by constantly keeping abreast of emerging technologies and processes to recognize the potential value they bring to Monster

Monitor and work from assigned JIRA tickets

Participate in team meetings to identify process improvements, produce documentation and retrospectives.

Service Manageability, Incident Management, Triage and Troubleshoot on/off premise infrastructure.

Adhere to company standards for Security, PCI and Compliance

Participate in internal tech seminars
TECHNICAL SKILLS
Linux, Red Hat/CentOS, Windows 2008,2012 & 2016
Big IP (F5) (LTM/GTM)
OpenSSL, Safenet
DNS, R53, LDAP, IIS, Apache, Microsoft IIS, , AD, Jenkins, Git, NGINX, Ansible, Docker, Kubernetes, SQL
PCI
Git, P4
Jira, Confluence
Puppet, Chef, Terraform
Nagios, SCOM, Statuscake, Prometheus
MSSQL, MySQL, DynamoDB
Nagios, SCOM, StatusCake, Dynatrace, AppDynamics, Vagrant
EC2, Elastic Beanstalk, S3, Redshift, AMR, RDS, Lambda Functions, CloudFront, CloudFormation, AWS CLI
Redis, Scaleout, PowerShell, Bash
Splunk
ECS
Python, C#, JSON, XML, Java, JavaScript, Node
HTML5, CSS3, JavaScript, Node, MongoDB, MEAN Stack
WordPress, CDN
Soft Skills

Passionate and enthusiastic for new technology, particularly in relation to Cloud, Automation and Infrastructure as Code.

Proactive, self-motivated, keen to share ideas and knowledge

Excellent organizational, written, and verbal communication skills

Strong documentation and presentation skills

Thrive to be a team player
 Our Mission:
Support Monster Production and other environments by delivering reliable and repeatable releases. Our team will provide environmental management throughout the SDLC process by connecting Monster teams through effective communication. Our team will reduce risk and champion secure and repeatable installation methodologies through professional communication and standards.
Accessibility Accommodation
Monster is committed to fostering an inclusive work environment through a culture of diversity, equity, safety, and belonging. Our goal is to make work a happy and productive place for all through transparency and accountability at all levels of our organization.
If there's an accommodation you need or prefer as  part of your application, or if you have some feedback for us on ways we can make our process more accessible for all, please send us an email at talentacquisition@monster.com or call 1-800-MONSTER and let us know how we can help!
Please do not direct any general employment related questions to this email and/or phone number. Please note that only those inquiries concerning a request for reasonable accommodations will be responded to from this email address and/or phone number.
Monster is an Equal Opportunity and Affirmative Action Employer committed to creating a diverse environment. Qualified applicants will be considered for employment regardless of  Race, Religion, Color, National Origin, Citizenship, Sex, Sexual Orientation, Gender Identity, Age, Disability, Ancestry, Veteran Status, Genetic Information, Service in the Uniformed Services or any other classification protected by law
You searched and didn't find the right fit?
No problem. Join our talent community to stay connected.
SEND US YOUR RESUME